Love can be so complicated. We humans have just mucked up the concept with our movies, novelas, and online dating debacles. However, if we look back (waaaaay back), love is actually pretty simply defined. Today, I want to reflect with you on the original definition of love. The one that is in the Bible. I SPECIFICALLY want to pause on the second little segment of that definition. LOVE.IS.KIND.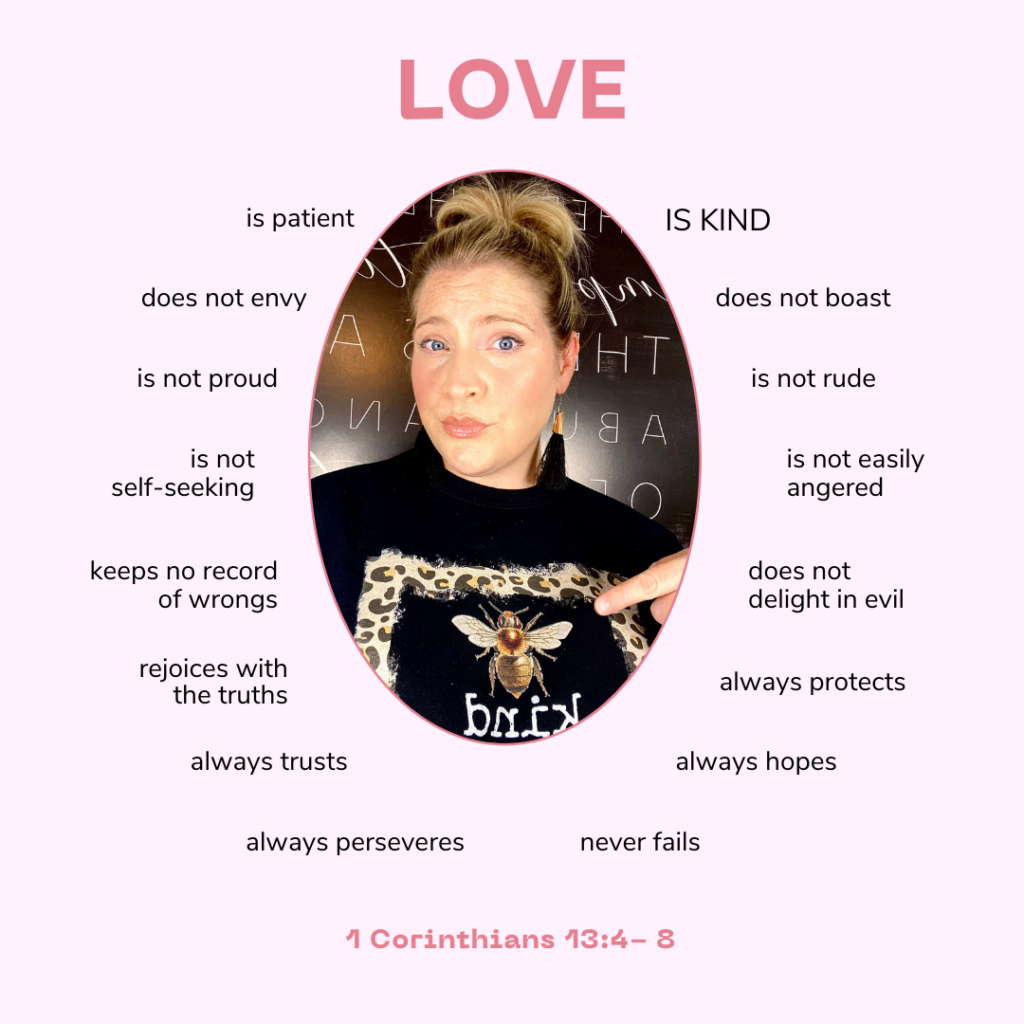 Just sit right there for a second and let that sink in. Does your current experience of love feel kind? If it doesn't, let's talk for a minute. First, let's take a quick detour into the definition of niceness, so I can help you see what we are NOT looking for here. Niceness is defined as being pleasant, agreeable, polite, and having proper social graces. I view niceness as a trained skill that has its place. In my life, however, I have found "niceness" has also gotten me into trouble. You see, niceness often acts from a place of expectations, it easily shifts into people-pleasing, having poor boundaries, quieting your own truth to spare the feelings of another, shrinking yourself to make room for someone else, and enabling.
Kindness, on the other hand, is powerful. Why? Because it is a crucial part of the definition of love. The love that is described in the graphic above. Kindness is not dimming my light so another can shine. Kindness is simply lighting their torch with momentary help from my flame! Kindness has healthy boundaries. It is NOT completely emptying oneself to fill another. It is not being someone's emotional punching bag or their oxygen tank. Kindness is deeper than that. It is bold. It is strong. It is consistent, and it is honest. Kindness is not afraid to make waves. It is energizing and not depleting. I might have just decided that "niceness" is overrated. I also maybe just decided that my new saying is going to be "be KIND and drink wine".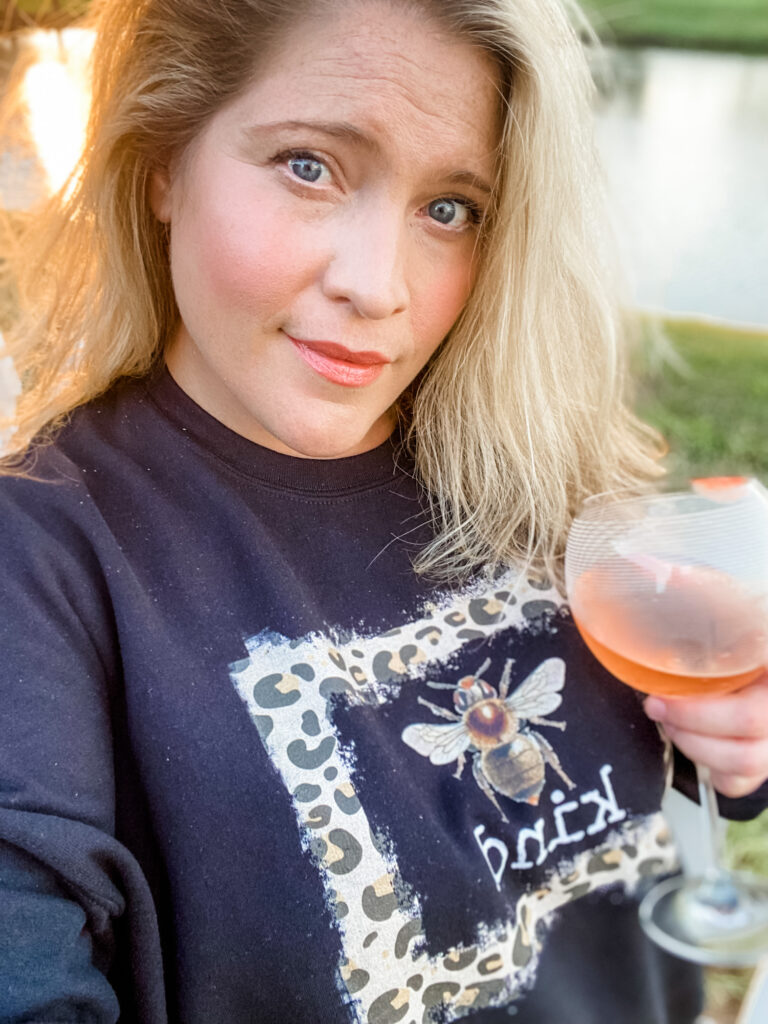 I want you to especially remember to be kind to yourself when you don't feel your best. Be kind to your mind when it feels overwhelmed. Be kind to your body when it needs rest. Be kind to your heart when it needs protecting.
For today's post, I am wearing this beyond cozy sweater I was gifted from Aspen & Grit. This sweater is going to be my personal reminder to be kind not just nice. I found Aspen & Grit by accident and boy am I glad for that fate-filled day. They offer quality, on-trend, size-inclusive clothing. Their graphic shirts and sweaters are sassy, smart, and fun! Their leggings are hand-painted with alcohol inks in a variety of designs that I cannot wait to explore and it has been said that they are pure decadence! To top it off, the owner and founder is an absolute boss babe who I am so excited to support! I will basically be living in my "Bee Kind" sweater for the foreseeable future. Use code MELBPLUS10 to save on your order. I am wearing a size 3x. Go be kind.
Hugs,
Melb+