*****This post is not sponsored and all opinions are my own. This post contains commissionable links and I may receive a small commission when you shop via my links.******
I normally do one big shopping haul twice a year to match the Florida seasons….super hot and a little less hot. As I prepared for my "less hot" haul, I did a little soul searching. I knew I wanted quality, but did I want to invest in basic pieces (always smart) OR did I want to make some noise?
The question that naturally followed was, "Why can't a statement piece also be a basic?". This was the inspiration for my fall/winter haul. The anchoring item? Fabulous boots of course! The Lane At The Knee boot from ELOQUII to be exact. My mission? Create various outfits with these boots that would justify the price tag and define their functionality. First of all these boots are super COMFY! The block heel means these boots really were made for walking! They fit wide calves and are.on.sale! In this plus size haul you also will fine items from City Chic, Torrid, and ELOQUII. I have some amazing dresses from Lane Bryant that I will feature in a separate post coming soon. Let's dive in!
The Tutu.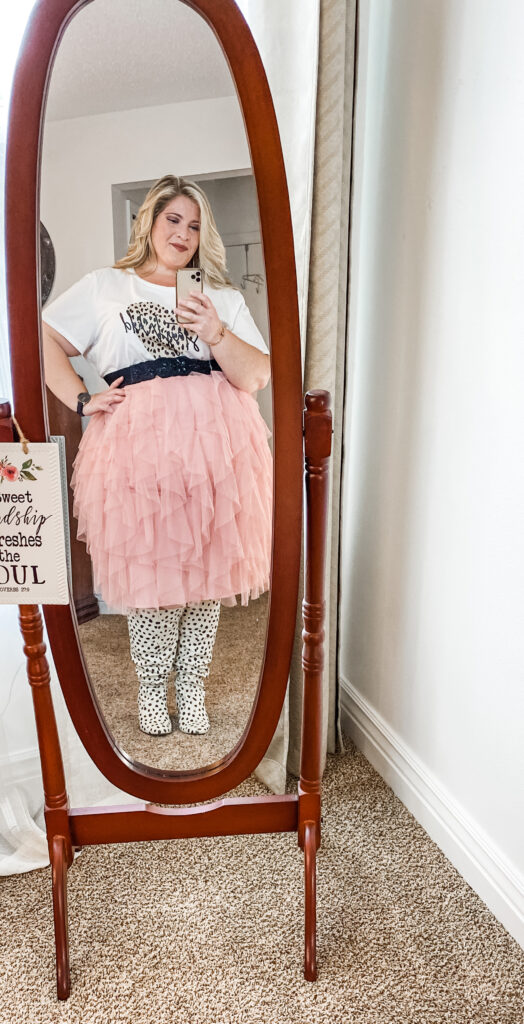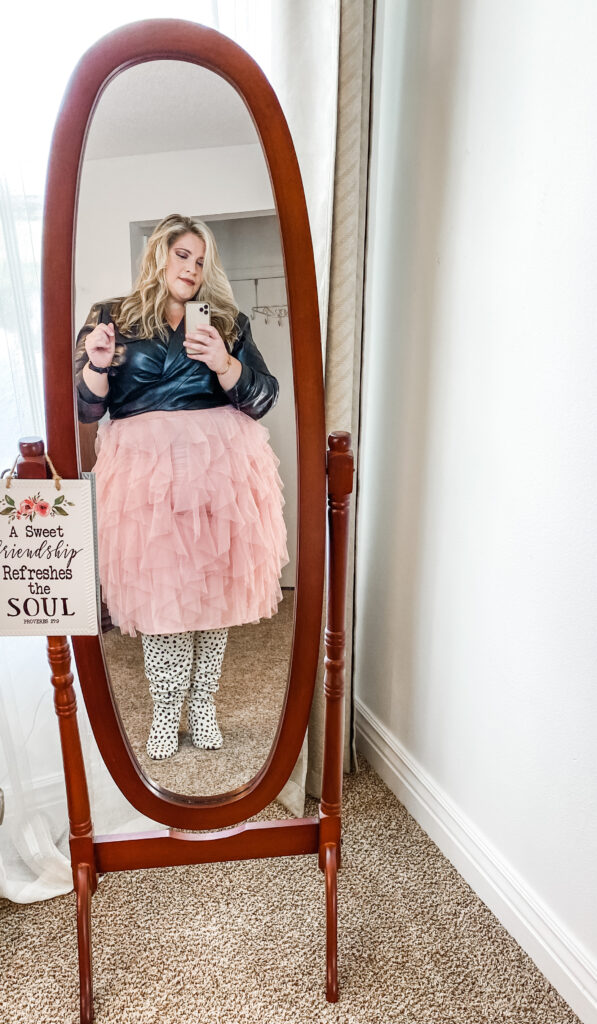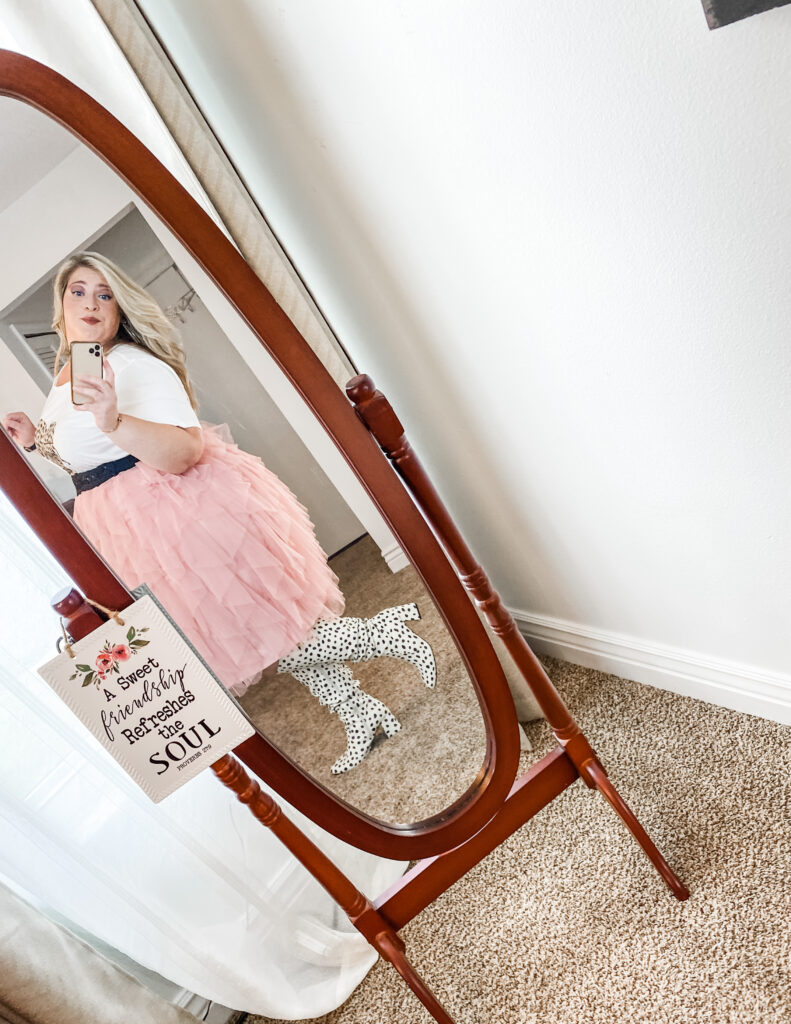 A tutu at 39 years of age? Hell yes! This "basic" was extremely comfortable with a forgiving elastic waistband and can be worn so many different ways! In the top image, I styled this fantastic frilly find from City Chic with a graphic t-shirt, a belt, and the ELOQUII boots. The t-shirt was from city chic. http://liketk.it/3p1W3 I loved that it was in fact a "tutu" but it didn't add SO much volume that I couldn't function! Click the LTK above to find pricing info.
The Faux Leather skirt.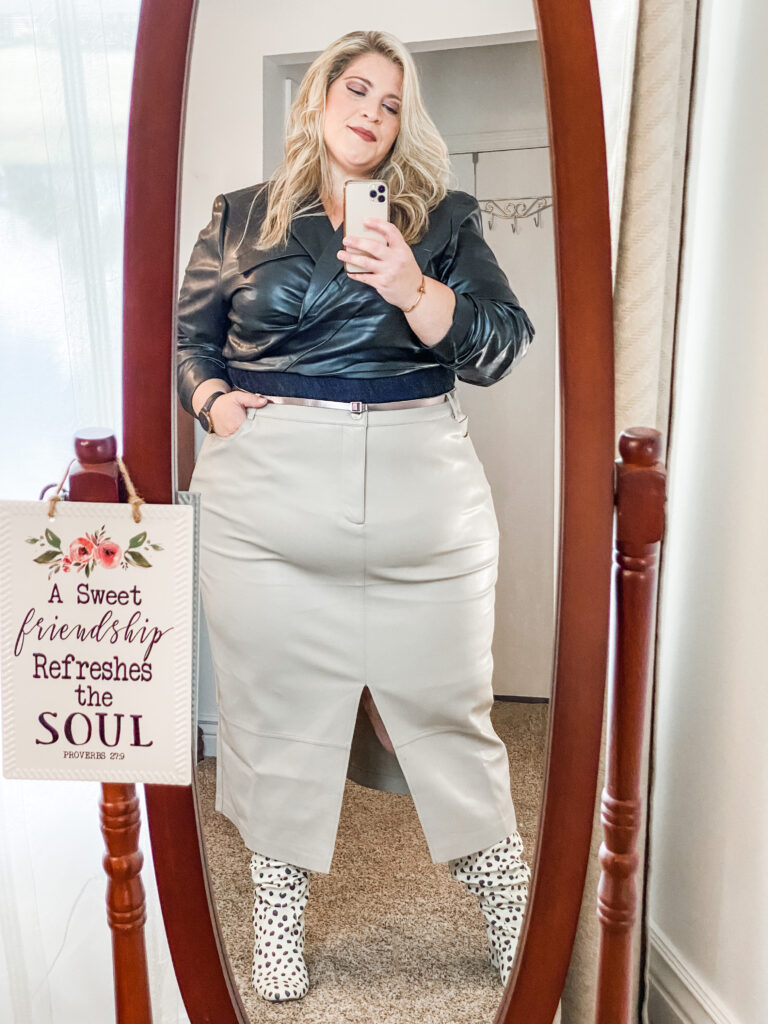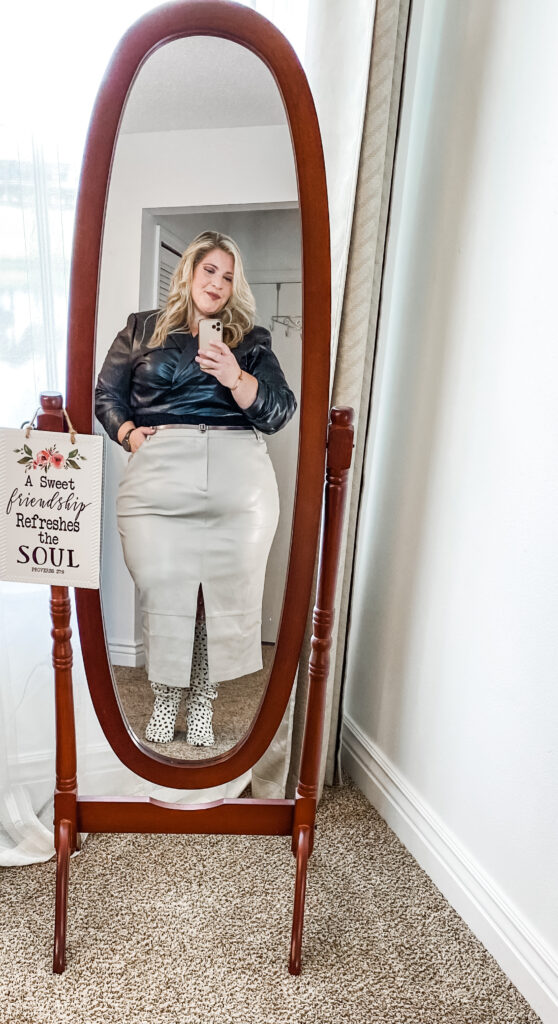 This amazing skirt and wrap faux leather jacket are both from ELOQUII. I could have easily styled this skirt with the City Chic graphic t-shirt or crop t-shirt. Now, I have never been a huge fan of displaying or styling my VBO (visible belly outline), but I'm on a mission to set free the girl inside of me that put so many "you can't wear that" labels on fun styles I admired! High waisted items are at the top of that list and jumpers are next!
The Stovepipe Jeans
Just to prove that I could bring these boots down to a "jeans and a t-shirt" level, I paired them with these stovepipe straight jeans from Torrid and two different t-shirts from City Chic. These Torrid jeans are a DREAM! The distressed hem is everything. Perfect for boot wearing! My only complaint is that they button all the way and don't zipper; however, it's a small price to pay for the curve hugging goodness offered here. For reference, I am 5'6 and wearing a size 24.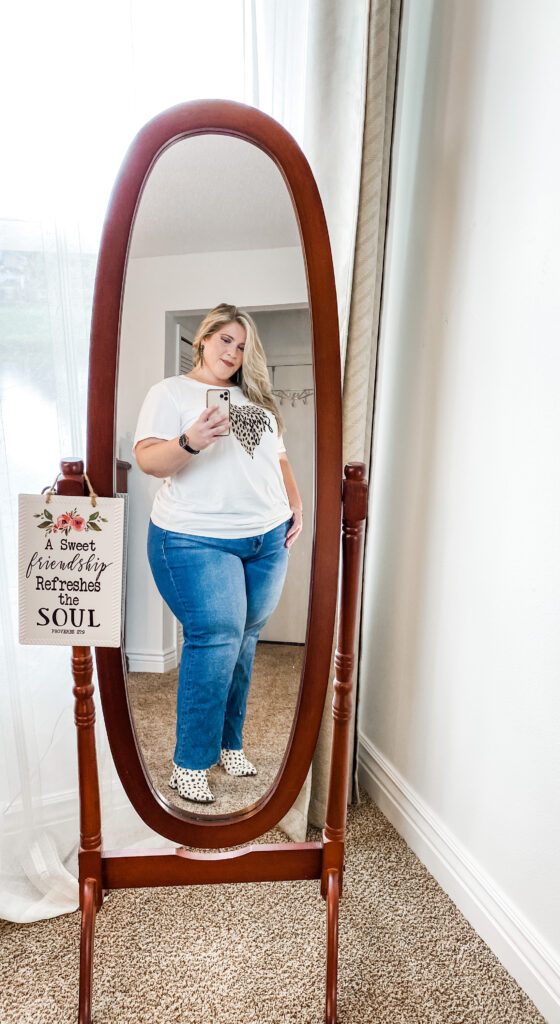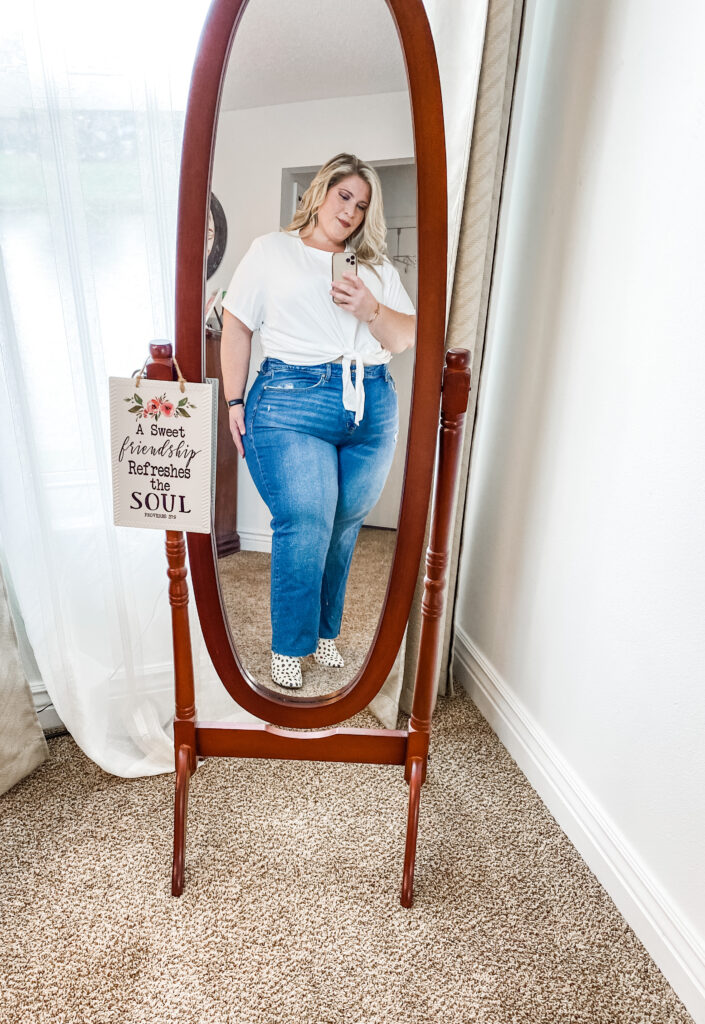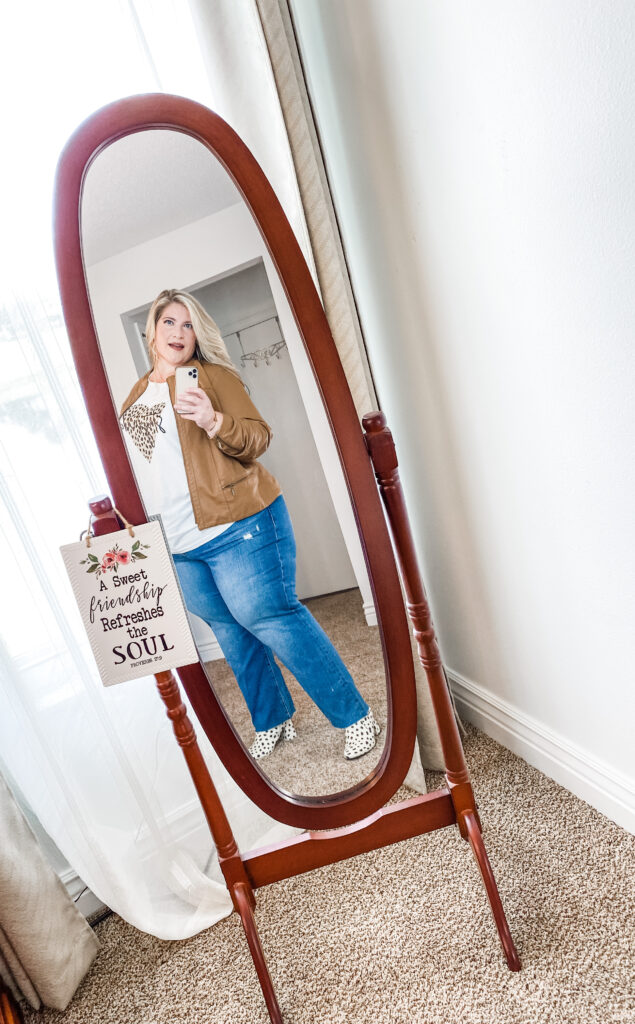 The white crop top was a new cut for me, but WOW was I pleasantly surprised at how it showed off my curves! Adding a jacket in almost any color adds texture and warmth to this look. I would also throw the crop top on with the tutu! The possibilities are endless!
Moral of the story? Stretch the limits of your comfort zone, tell your story and remember that curves and lines don't define! Lastly, find quality pieces that can be worn in many different ways so you are getting your money's worth all season long!

Hugs,
Melb+