*This post is not sponsored in any way and all opinions are my own.
It's early Sunday morning and your little one reminds you that you PROMISED to make your special almond flour cinnamon cookies. You very quickly realize that a grocery store run is in order. Now, if a grocery store run on an early Sunday morning is a must, so is my 30 second "no makeup" makeup routine and my messy mom bun. What is that I heard you ask? Who's the star player of the 30 second "no makeup" make-up routine? I'm so glad you asked……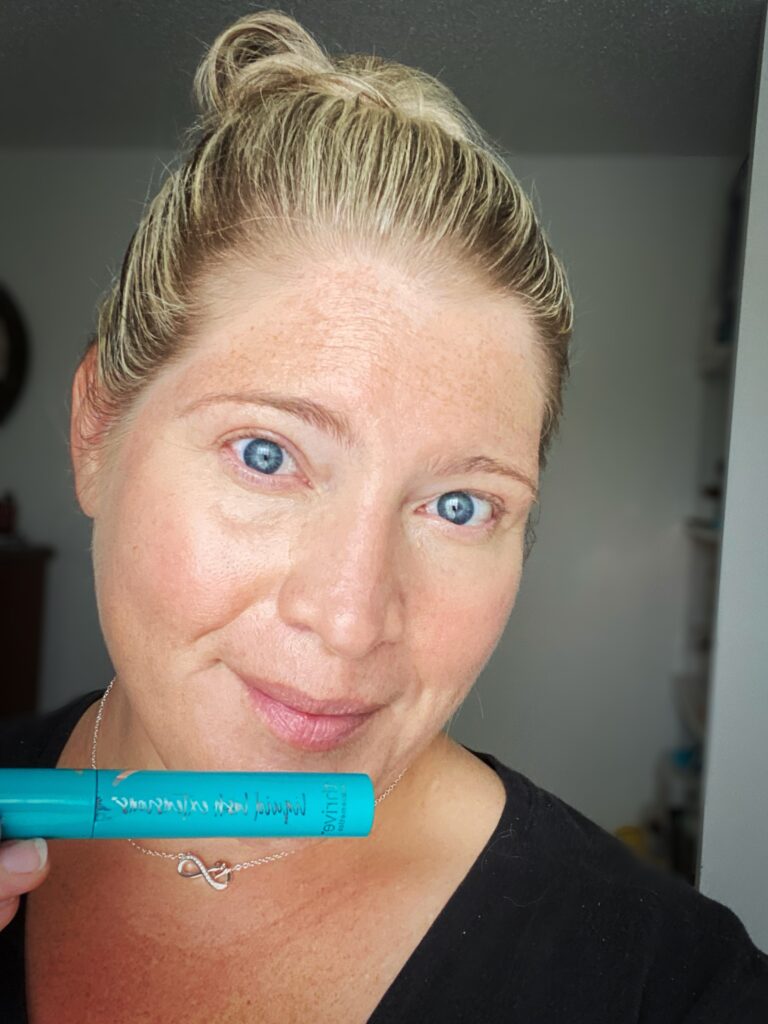 The picture above shows my clean face after toner and moisturizer. It's a blank canvas, but we are in a hurry. My first go-to is my Thrive Cosmetics mascara. It is advertised as vegan, cruelty-free, and without parabens, phthalates, sulfates, or synthetic fragrance. A full ingredient list is available on their website. This mascara is AMAZING! It is a tubing mascara, so instead of coating your lashes with pigment, it wraps each lash in tube-like polymers. This makes the mascara super easy to remove with mild face soap and warm water but gives amazing length and volume! It is advertised as water-resistant, but to be honest I have found that if you are sweating profusely or go for a swim, it will likely rub off. If you need complete waterproofing, I would reach for your favorite waterproof mascara. Fun tip: I love how this mascara performs so stinking much that when I need waterproof, I will simply do one coat with Thrive and one with a layer of my waterproof mascara and voila (I use Tarte's lights camera splashes). For most days, however, I just use the Thrive mascara on its own. Then on to my tinted moisturizer which I quickly slap on any sorta way.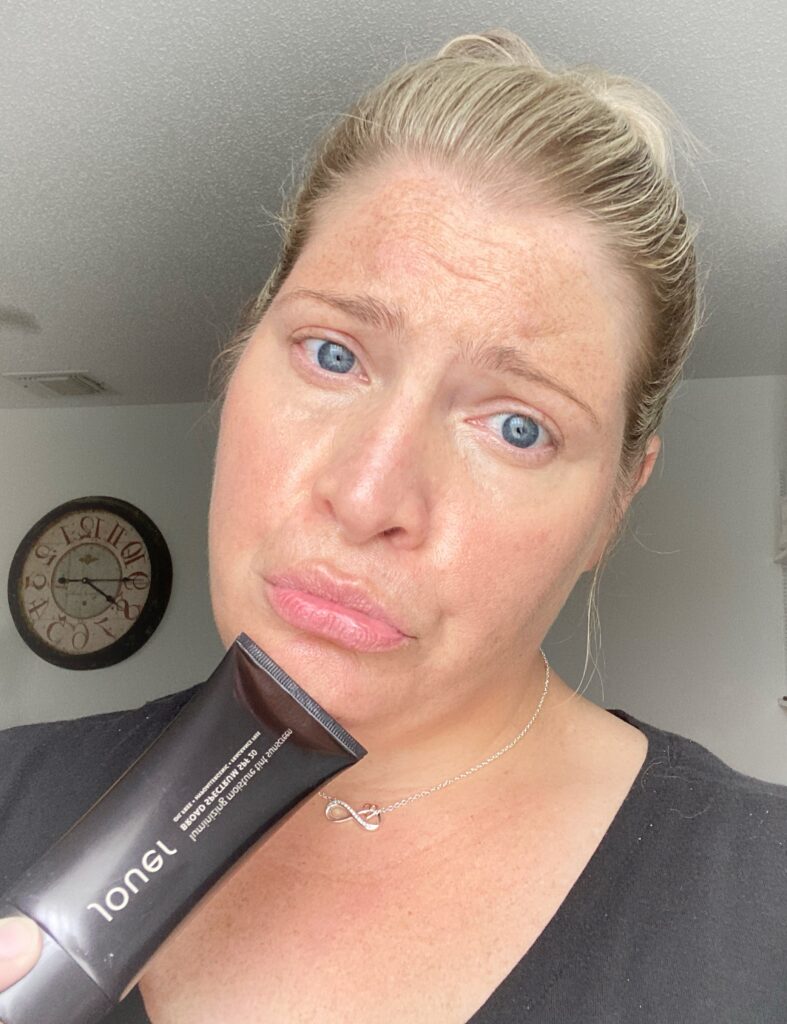 After mascara and tinted moisturizer (with SPF), I just add a touch of blush (I use stick blushes for this routine because it's faster….no brush needed and I blend with my fingers) and maybe a lip gloss if I am feeling extra feisty.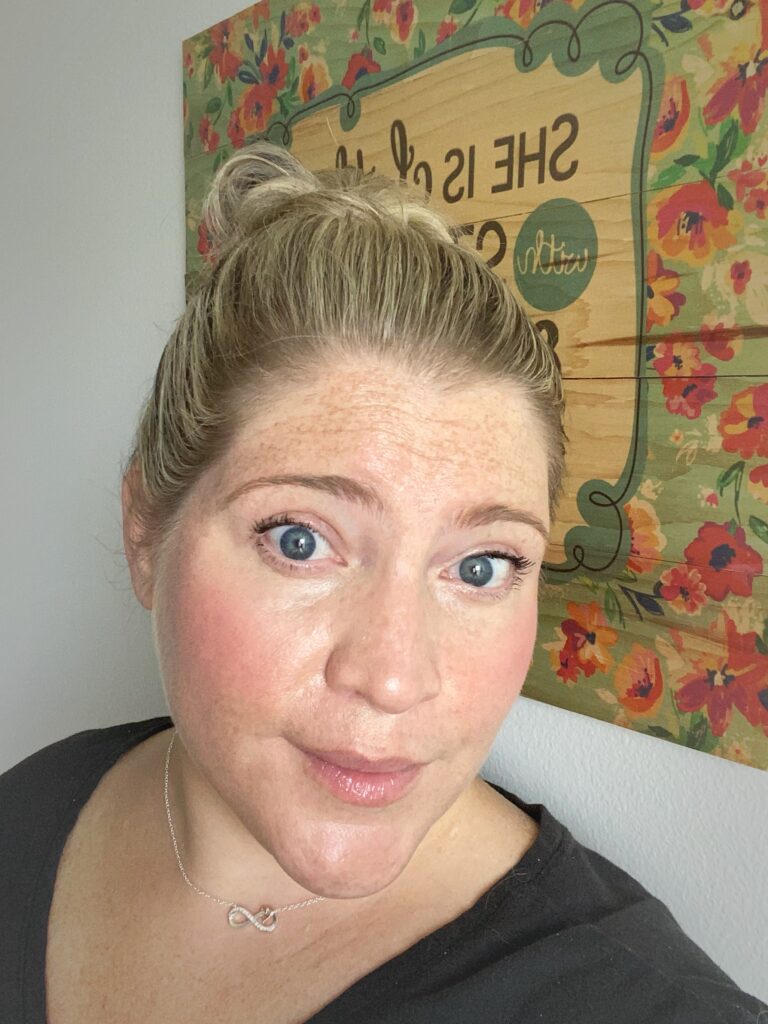 I hope you will give this little routine a try. I know another biggie for many is the eyebrows. I do add them in most of the time but for me, it's not a MUST. If your eyebrows really demand attention, then maybe slide that in at the top because a nicely shaped brow (or two) really does give you a ton of bang for your buck. Okay, that's it! Go forth and do no make-up. Hugs! -Melb+